Fodsports FX6 motorcycle Bluetooth headset helmet group intercom is designed for 6 riders up to 1000M,
and it enables hands-free and makes riding journeys safer.
FX6 also meets all the needs of communication and entertainment during the high-speed riding journey with Bluetooth 5.0 and FM radio function.
It's the best choice for rider-to-rider motorcycle communications systems.
Features:
Full-duplex motorcycle helmet Bluetooth intercom headset
Bluetooth 5.0
Built-in FM Radio, 1000m intercom range,120Km/h working speed
Pairs With 3 Bluetooth Devices
High-fidelity Bluetooth transmission of music and voice calls
Support 6 riders talk at the same time.
Anti-Noise Mic, CVC Digital Noise Reduction Function

Voice Command, Voice Prompt
Enjoy the music through Bluetooth enable cell phone/MP3/GPS. (A2DP Stereo Music)
Receive a cell phone call automatically, auto answering, Last number redial & voice dialing
Two kind microphone is suitable for all the helmet, such as open-face and full-face helmet
Universal pairing, it can connect Bluetooth headset.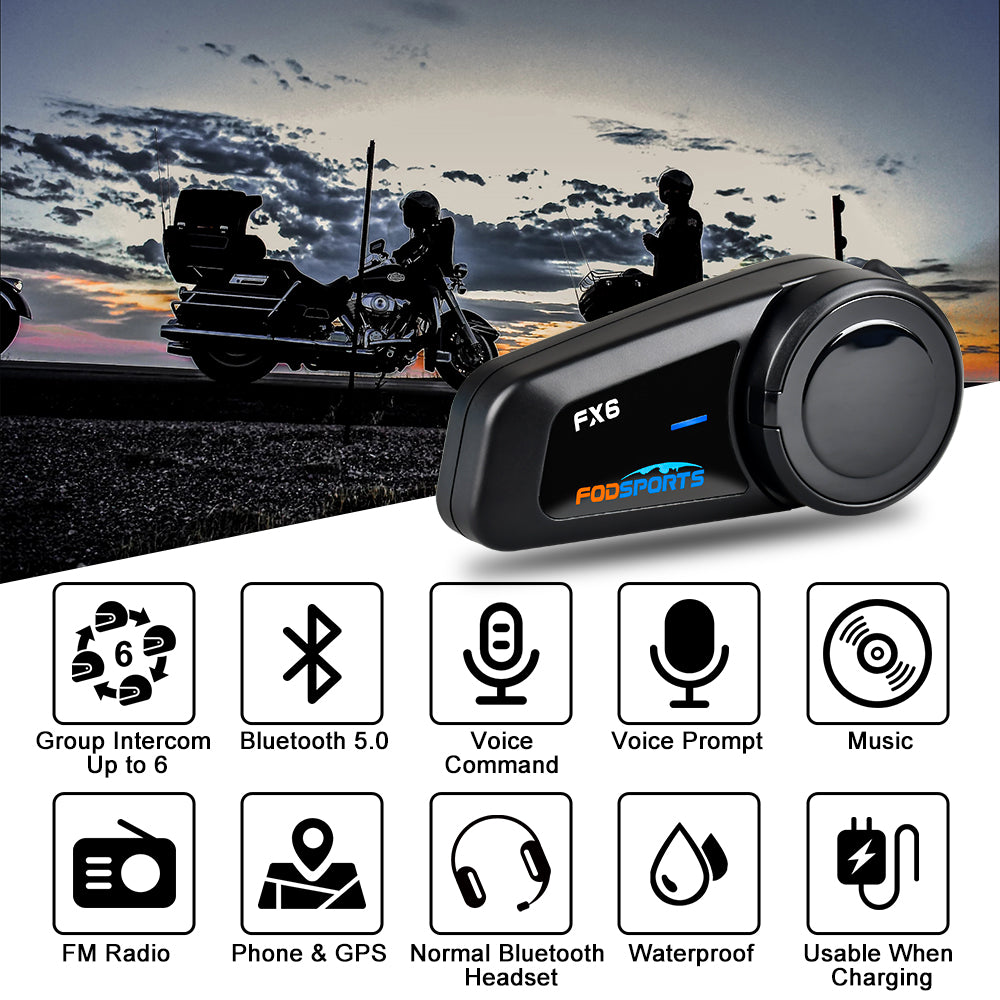 Fodsports FX6 Specifications:
Bluetooth: Bluetooth Version 5.0, A2DP EDR Bluetooth Tech
Intercom Range: 1000M
Support 6 riders talk at the same time
Connect with normal Bluetooth headset to achieve the Rider to Pillion Communicate
Intercom time: up to 8 hours
Phone Call Time: up to 10 hours
Standby time: Up to 200Hours
Charging time: About 2.5hours
Battery: Li-ion battery 500mA,3.7V (1.85W/h)
Intercom Size: 84mm * 38mm * 26mm
Intercom Weight: 40g
FM Radio (Wideband: 76-108 MHZ)
IPX5 waterproof, CSR chip noise reduction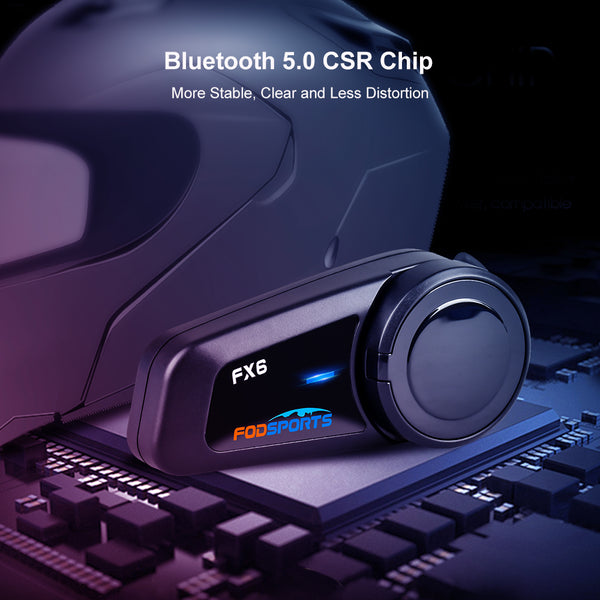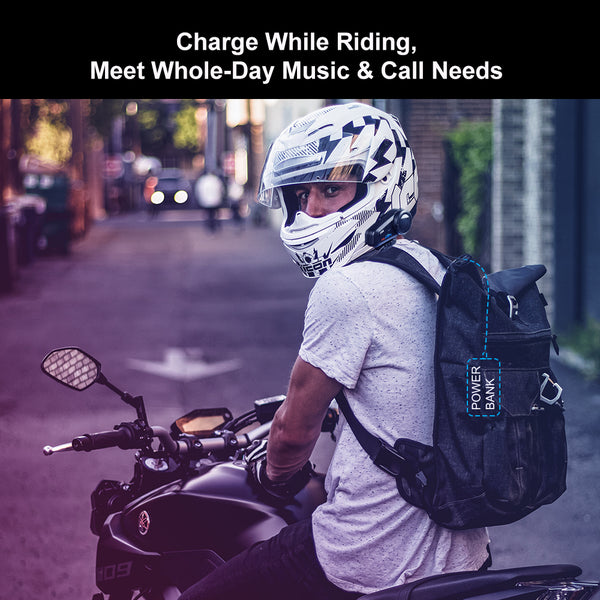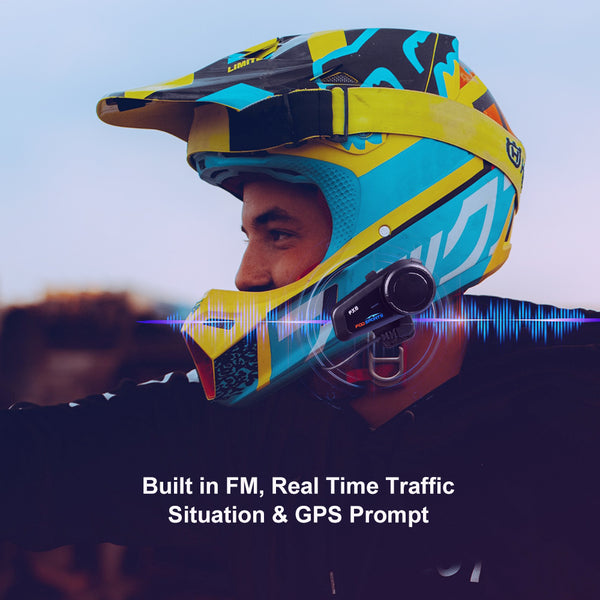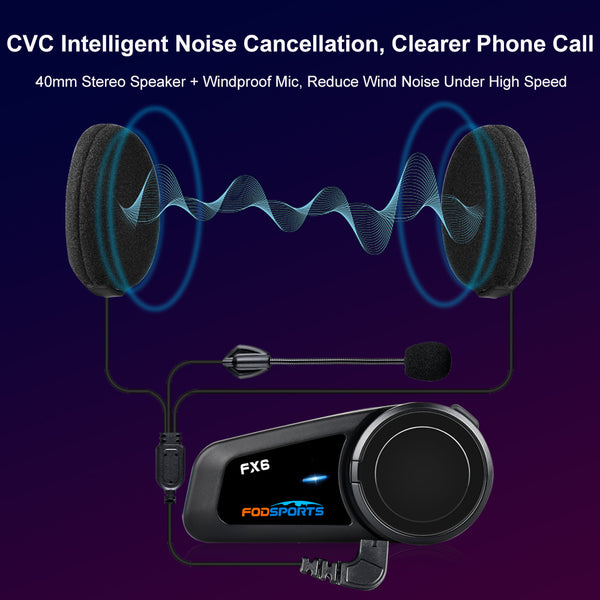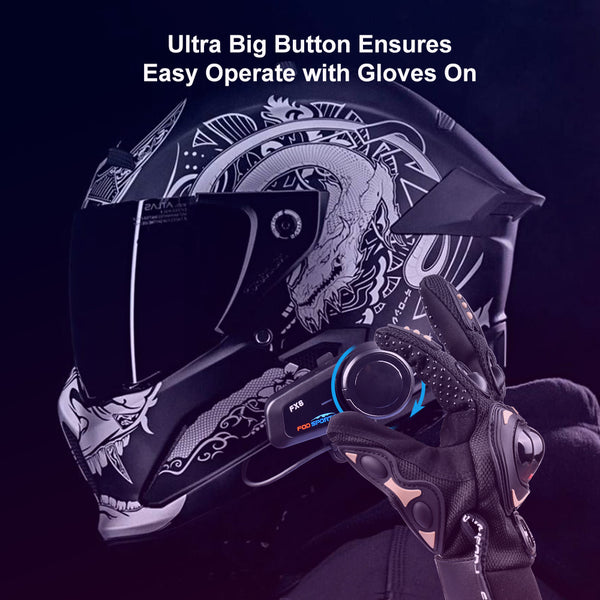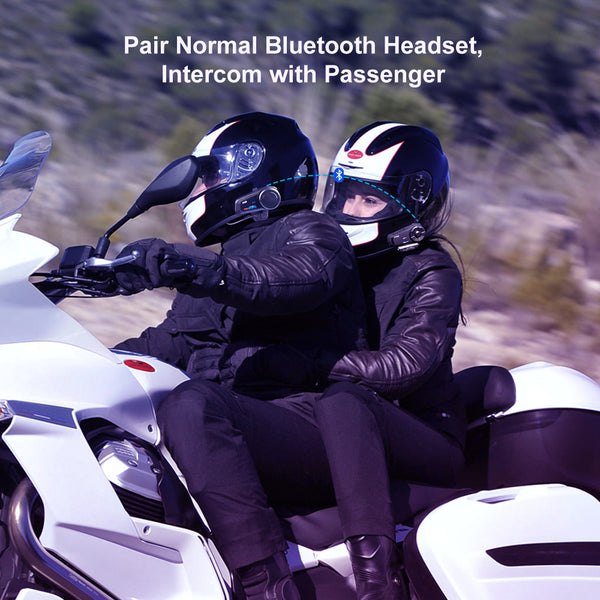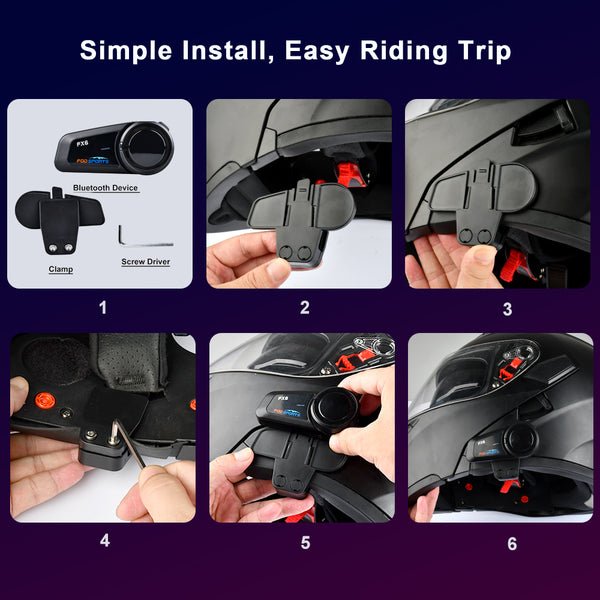 One year quality guarantee:
The Warranty Period: 12 Months. If you have any questions or suggestions, please contact us for the first time, we are glad to serve you until you are satisfied.