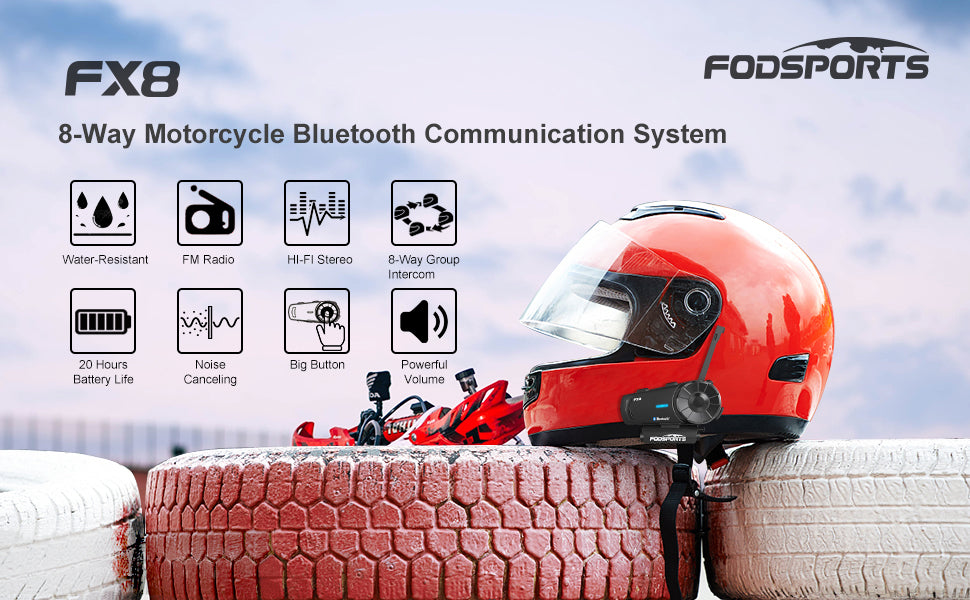 Fodsports FX8 is a motorcycle Bluetooth headset that supports up to 8 riders talking at the same time but the best performance in 6.
It's really convenient to make a multi-member riding conference to communicate while riding.
The maximum distance between 8 riders are 2000 Meters, but it is nearly 500 meters available between two riders.
With the Bluetooth 4.1 function, Fodsports FX8 can achieve a convenient hands-free cellphone operation.
It suits all kinds of motorcycle helmets including the half helmet and full-face helmet.
Large battery capacity makes the long standby time.
Fodsports FX8 Description:
*Full-duplex motorcycle helmet Bluetooth intercom headset
*Support 8 riders intercommunicate at the same time up to 2000M
*Receive, hang up, reject phone calls, and even auto answering phone calls, the last number redial, play music, FM radio, GPS, voice dial with the Bluetooth 4.1(A2DP Stereo Music)
*Anti-noise and offer bass HIFI quality with crystal clear voice
*Water-proof and suitable for all kinds of weather
*Convenient for the blind spot operation during the high speed riding with large roller streamlined design
*900mAH battery can last 8-10 hours on a full charge
*Connect 2 smartphone simultaneously
*Pairs With 3 Bluetooth Devices
*We packed with both hard and soft microphones, so it suitable for all kinds of helmet such as an open-face and full-face helmet.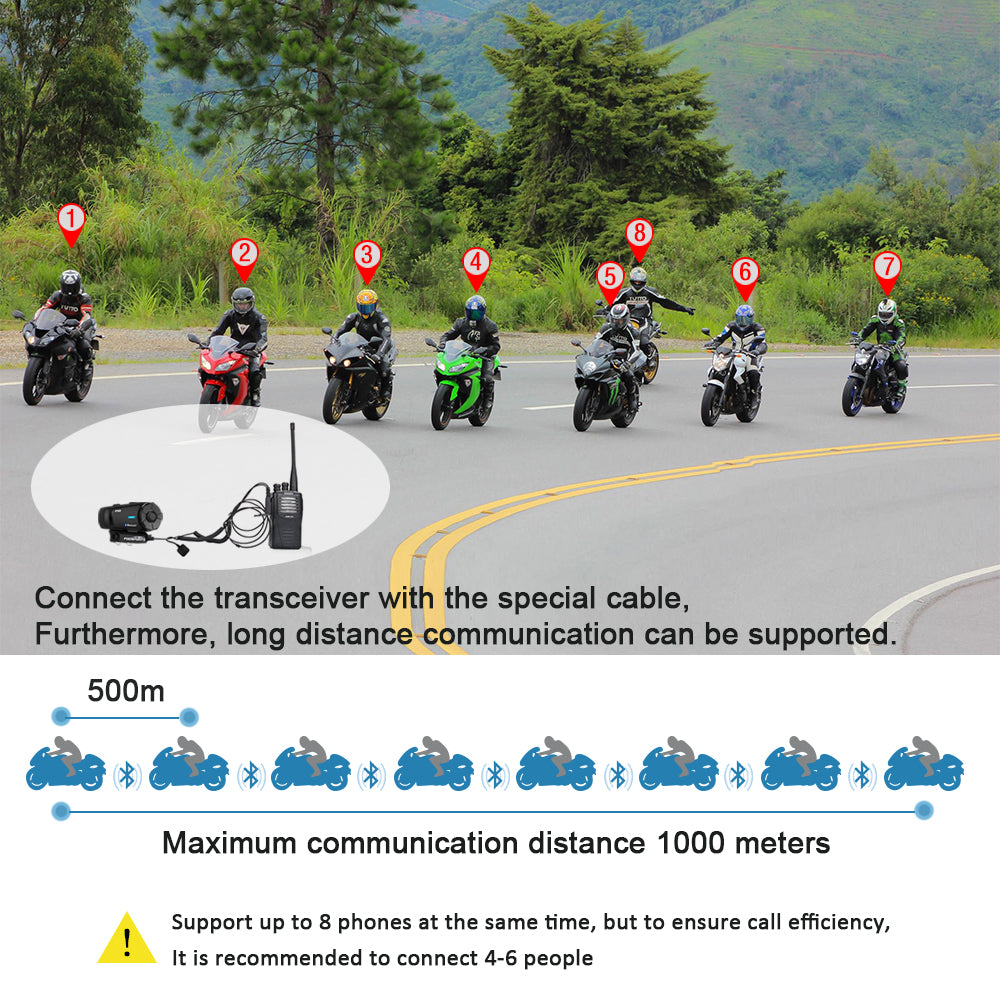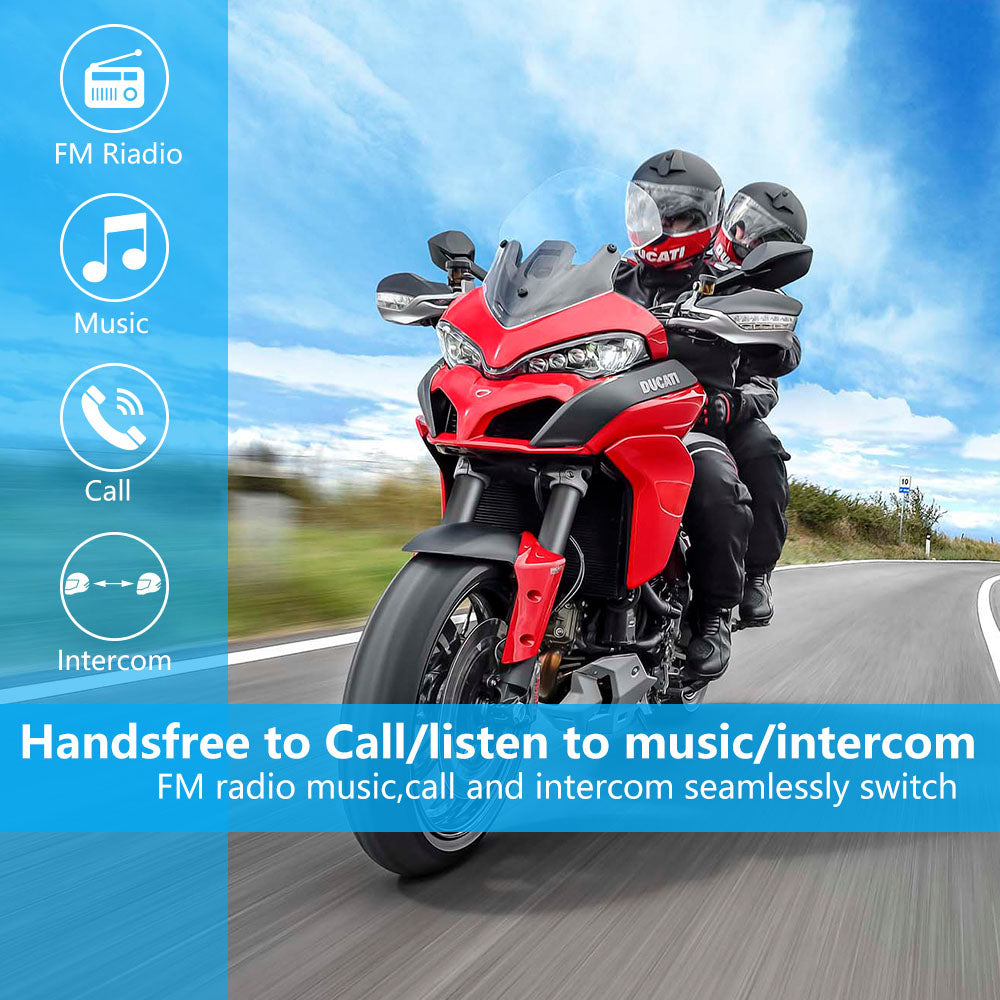 Fodsports FX8 Package
2 x FX8 Helmet Intercom
2 x Micro USB Cable
2 x 2.5-3.5mm Audio cable
2 x Headphone & Mic Kits
2 x Hard Mic
2 x Soft Mic
4 x Eva rubber
4 x 3M Double-sided Adhesive
8 x Velcro
2 x Metal Spring Clip
2 x Operation Manual
The adapter is NOT included(it can be charged by any phone adapter)